Play – setting children up to #beactive for life
25/09/2019 9:00 am

-

12:00 pm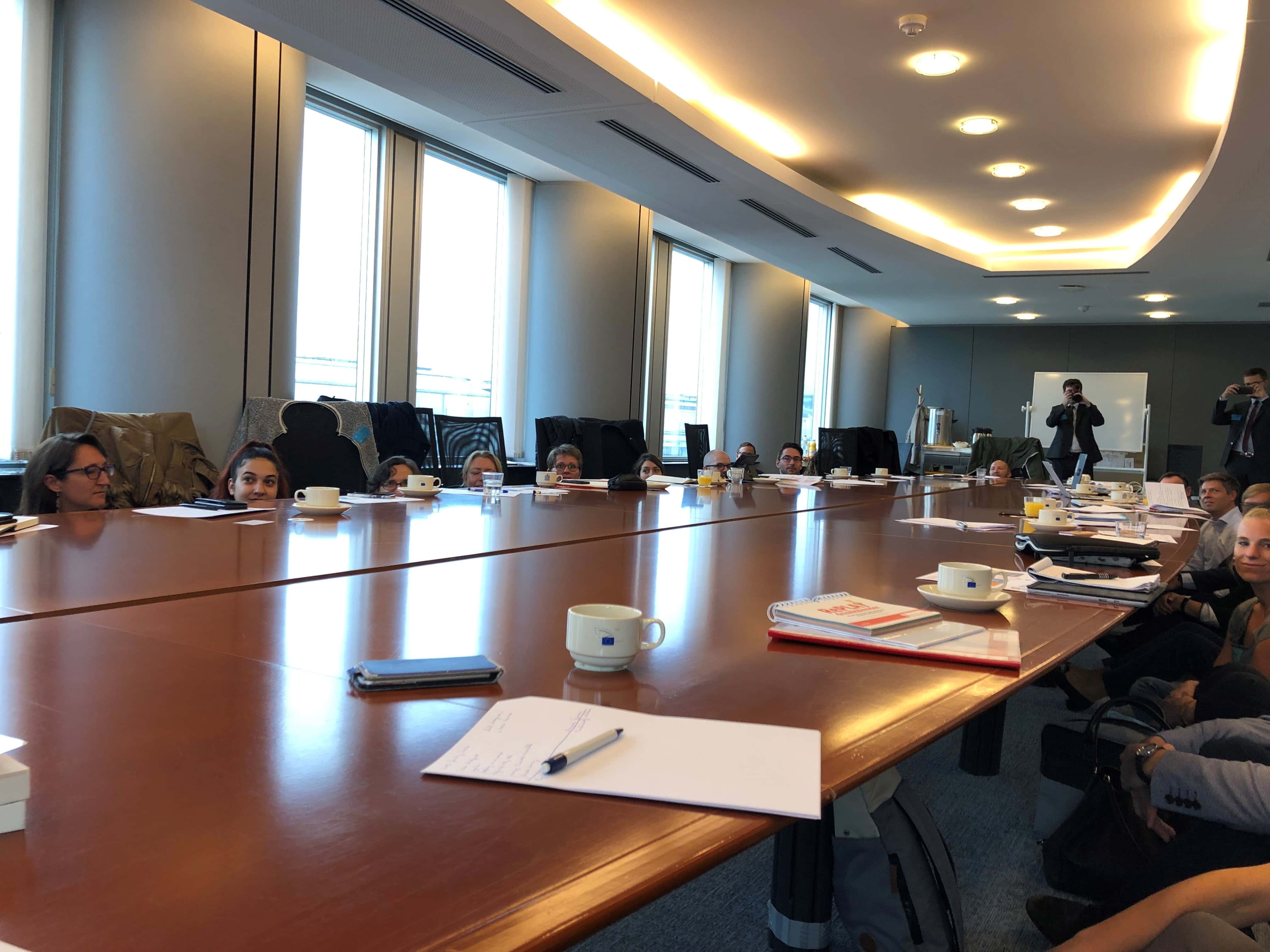 As an official partner of the European Commission's European Week of Sport, Toy Industries of Europe (TIE) put play in the spotlight with a round table discussion to talk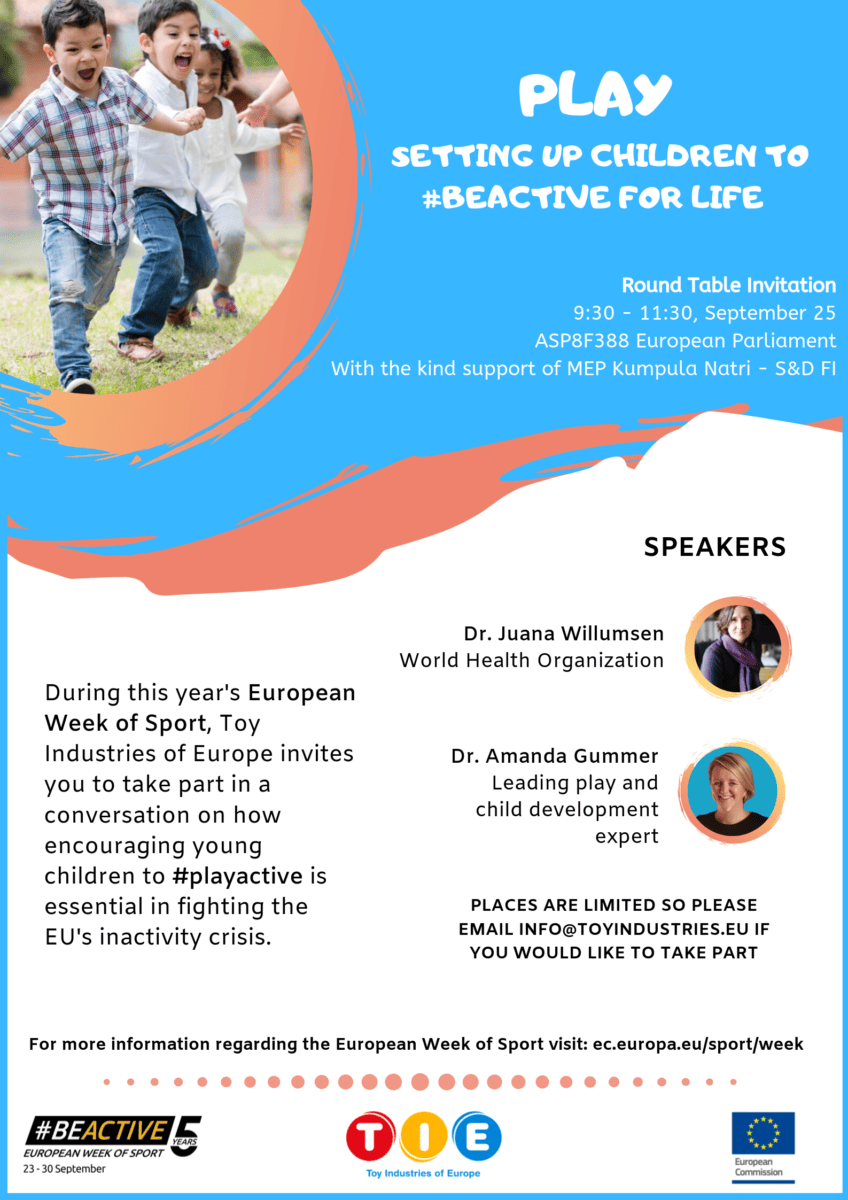 about play's role in setting children up to #beactive for life.
In the face of the EU's worsening inactivity crisis, it is vital to get EU citizens moving at a young age. Play is an essential part of the solution. As well as being beneficial to children's health, well-being and development, play is an essential part of setting children up to #beactive for life.
Playing supports the development of skills needed for taking part in physical activity and sports later in life – ranging from the fine motor skills needed for balance and coordination through to communication, collaboration and understanding how to play by the rules.
Taking part in physically active play helps children to maintain a healthy weight, builds strength and flexibility, helps reduce stress, can provide an outlet for emotions and improves sleep.
Physical play is an opportunity to discover the sheer enjoyment of being active and can be a great way for families to be active together.
Unfortunately, although the majority of people recognise the positive benefits of play, there are a number of barriers that mean children aren't getting the opportunities needed to take part. These barriers include inadequate play spaces; cuts in public funding; changes in the school system; increasing homework; intolerant attitudes to children playing in public spaces; concerns about accidents, strangers and traffic; the perception that play is frivolous.
With the benefits and barriers in mind, the role of play in getting young children active was the focus of an expert round table discussion from 9.30-11.30 on 25 September. The event brought key stakeholders together to discuss how what more can be done to ensure all children have access to the time, space and permission they need to enjoy play. The event took place in the European Parliament, with the support of MEP Miapetra Kumpula-Natri.